It is estimated that, by 2025, some 20 per cent of the top ten global grocers will be using blockchain. Blockchain was originally intended as a network for trading cryptocurrencies, but now this form of distributed ledger or data technology is entering the mainstream.
Yet some sectors are more receptive than others:
So why is it that grocers are moving so quickly to explore blockchain's disruptive potential?
The food industry hopes blockchain will help it to address three fundamental challenges: yield optimisation, supply chain efficiency and increased consumer demand for transparency from farm to table.
Inefficiencies between producers and suppliers alone are estimated at $60 billion per year.
For example, if farmers lack a process that can alert them to the needs of their distributors, they will tend to harvest earlier than necessary to relieve cash flow pressures. The result is smaller crop volumes of lower quality.
This isn't simply damaging to business; it also has far-reaching environmental implications. If harmful greenhouse gas emissions are to be minimised, the use of all arable land needs to be optimised.
Changes in consumer expectations are putting additional pressures on the industry. Sustainability has become an important concern. Increasingly, buyers want to understand where their food has come from and how it has reached the supermarket shelf.
Today, heightened awareness around food security and sourcing is likely to make end-to-end transparency ever more critical, both to consumers and to food regulators.
Blockchain technology provides grocers with the tools to capture, analyse and provide this information. It does this by creating a digital identity – akin to a passport – for individual goods, giving retailers visibility along the chain and consumers confidence in the quality and freshness of products.
Nestlé, the world's largest food and beverage company, began experimenting with blockchain technology in 2017 as a founding member of IBM Food Trust. In 2019, it teamed up with French supermarket group Carrefour and IBM to offer buyers of Mousline potato purée greater visibility right along the value chain of the product.
He adds that blockchain technology is a "vehicle to be able to put on the consumer's table our transparency and visibility in facts and figures".
Nestlé is determined that these early forays into blockchain technology will herald the beginning of a far broader roll-out that boosts its full transparency journey and sustainability agenda.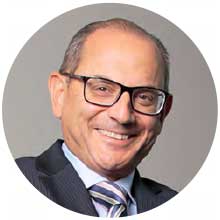 Sustainability is good for the planet, it's good for humankind but it's also fundamental to our business,

Magdi Batato

| Nestlé

@Nestlé
Meanwhile, international grocer Walmart has begun developing a blockchain-based tracing system amid concerns about food safety after a number of foodborne illnesses in the US.
While such moves may be hard to measure in terms of future returns, for modern brands the rewards for transparency and credibility can be substantial.
The Seattle-based shoemaker Fuchsia used a blockchain platform to share details about the artisans who craft its shoes by hand in Pakistan.
It's one of the aphorisms that business gurus enjoy repeating – that to build a modern brand, companies need two-way communication with their customers.
But full, open and honest dialogue requires companies to be able to trace and trust every stage of their products' journeys. Blockchain technology is fast becoming the vital link that equips the food industry with this visibility and control.